The Cashmere Room is our restaurant and bar area. It is open at all times, but you're most likely to find a crowd at our open bar. ((Earth time Thursday, 8-10 pm Eastern time.))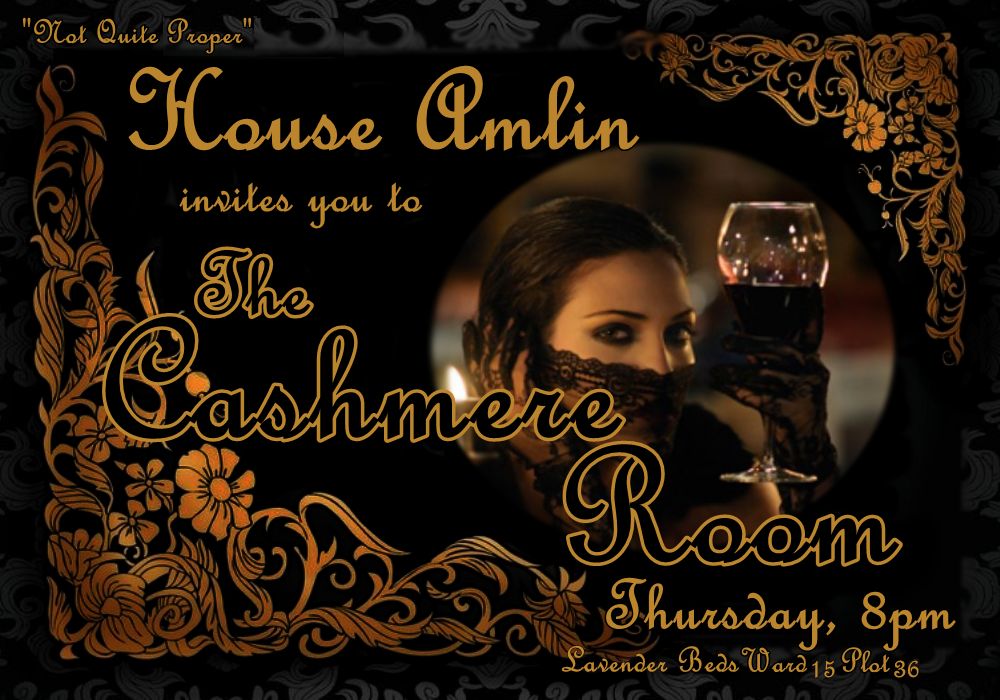 During quiet hours, please go upstairs and order directly from our chef. Feel free to challenge him with your requests; a life in the alternate merchant marine has taught him how to meet the most subtle and exacting palates, and he has agreed not to keelhaul demanding patrons without authorization. The high seas' loss was our gain when Unsavory Octopus chose to ply his trade on land.
Our bar boasts a wide range of themed cocktails, wines, spirits and ales. Please pick up a menu and order at any time.